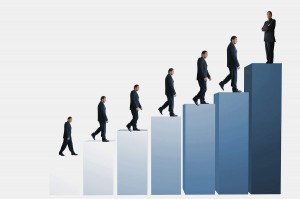 Brenda Keir Peters – President

As President of Quasar Data Center, Brenda is responsible for developing and maintaining a strategic plan to advance the company's mission and objectives and to promote revenue, profitability, and growth as an organization. Brenda works with the Quasar management team to plan, develop, and implement strategies for generating resources and/or revenues for the company. This includes identifying acquisition and merger opportunities and direct implementation activities. She reviews financial statements to determine progress and status in attaining company financial objectives. In addition, Brenda promotes the Data Center through written articles, personal appearances, Open House events and other company marketing activities.
Prior to becoming President of Quasar, Brenda worked 13 years as a Sr. Vice President where she was performed institutional investing for commercial banks, insurance companies and money managers with specialization in portfolio advisement, asset/liability management, and balance sheet analysis. This included investment consulting in the fixed income securities markets relative to investor/corporate goals, financial services, and investment strategies. Brenda presented recommendations to CFO/Board of Directors for optimization of portfolio return to heighten corporate performance. She consistently increased earnings in investment portfolios allowing customers to out-perform their competitors and significantly increase growth. In addition, she implemented strategic portfolio management and risk assessment with respect to market factors and corporate financial objectives and provided management interest rate and economic risk with extensive computer analysis and systematic implementation of specialized programs.
Before becoming an Institutional Bond Broker, Brenda worked in the Oil and Gas Industry as a Reserve Data System Coordination for 9 years. She prepared the Federal Energy Regulatory Commission (FERC) Form 15 report and the Gas Reserve Annual Report of Reserves. Brenda provided guidance and supervision to Engineering Technicians involved in entering data and preparing reports and she supervised and prepared special studies for company management and interdepartmental use.
Dr. James F. Peters – VP of Technology
Dr. Peters is Vice President of Technology for Quasar Data Center where he is primarily responsible for the technical oversight of Data Center Operations and procurements for the expansion and improvement of infrastructure capabilities. He provides the direct technical interface with customers to define their requirements and works with the VP of Operations and Network Operations Center manager to develop, implement and test new customer solutions. Jim has implemented numerous operational improvements to reduce operational expenses and documented operational processes into Standard Operations Procedures (SOPs).
Dr. Peters also works for NASA as the Systems Engineering and Integration Deputy for the Commercial Crew program and is an Adjunct Professor at Embry-Riddle University. He also served as the Deputy Chief Engineer for the Exploration Systems Mission Directorate at NASA Headquarters in Washington, DC from August 2008 to July 2009. As the Deputy Chief Engineer, Jim was charged with technical oversight of NASA's Exploration Programs (Constellation, Commercial Crew Cargo, Lunar Precursor, Exploration Technology Development and Human Research). Before transitioning to the Constellation Program and accepting the NASA Headquarters assignment, Dr. Peters was the Shuttle Debris Integration Chair responsible for correcting the debris problems that lead to the Columbia Accident on STS-107 and Returning the Shuttle Fleet to operational flight status. He held integration responsibilities for debris mitigation and redesign and oversaw all aspects of debris risk minimization and assessment to include operation of imagery and radar assets, on-orbit damage assessment, risk characterization, and debris reduction design modifications to the vehicle. His team was responsible for performing risk assessments on over 500 potential debris sources, identifying the highest debris risk areas and implementing corrective measures on the Orbiter, External Tank, Solid Rocket Boosters, and Launch pad designed to minimize or eliminate those debris risks.
Prior to joining NASA in February 2005, Jim worked over 13 years as a Principal Scientist and Engineer on the Orbital Space Plane, International Space Station and Shuttle Programs with the Boeing Company in Houston, Texas. He was a Mission Specialist candidate for the Astronaut Class of 2000 after undergoing extensive screening and interviews at Johnson Space Center. Before joining Boeing, he served four years active duty with the U.S. Navy as a nuclear submarine officer stationed on the USS Hyman G Rickover (SSN-709). Jim completed his Ph.D. in Systems Engineering at the University of Alabama in Huntsville in 1997 and holds Masters Degrees in Mechanical and Aerospace Engineering from The University of Alabama (Huntsville) and Maryland respectively. He completed his Bachelor's Degree in Aerospace Engineering from the U.S. Naval Academy where he also earned Academic All-American honors in the sport of Wrestling. Dr. Peters completed his first book titled "Spacecraft Systems Design and Operations" in March, 2004 and is in the process of publishing a second book ("TopX: The Shuttle Debris Challenges after the Columbia Accident") highlighting his work for NASA and the Return to Flight Missions after the Columbia Accident.
Kirk Smith – Chief Operations Officer
Kirk is the General Manager of Quasar Data Center and responsible for all functional areas of operation. Kirk had entered into a management contract with Lakota Data Center in 2009, which was purchased 6 months later by Quasar Data Center and through his efforts turned a stagnant Lakota business into a highly profitable state-of-the-art data center in Houston, Texas. He has profit & loss (P&L) responsibility and implements effective planning, delegating, staffing, organizing, negotiating and decision making to attain desirable results for the company. In addition, he oversees the firm's marketing and sales functions as well as the day-to-day operations of the business.
From 2000-2007, Kirk founded and operated Trans Texas Mortgage. He was Mortgage Broker of the Year three times in the State of Texas and Chaired the State Mortgage Broker PAC Fund. Kirk spoke before OMB and attended Senate confirmation hearing for the HUD Housing Director and spoke to the committee in regards to mortgage reform. In addition, he served on the National FHA Board and coordinated lobbying efforts in Washington, D.C. and Texas.
Kirk has over 25 years of experience managing auto dealerships. From 1989 through 2000, he operated "Automotive Consultants", where he advised automotive dealers on advertising, sales and marketing, and optimal dealership operations. From 1978-1989, Kirk managed "Auto Group One", which was a turn-around company that bought bankrupt dealerships and resurrected them toward profitability. These restored dealerships were then operated under "Auto Group One" and/or sold as independent dealerships. Kirk managed a chain of 14 automobile dealerships across the Southeastern US. He was the Dealer Chairman of Ford Red Carpet leasing and President of two of Ford Motor Company's largest twenty groups. He was 4x recipient of Ford's President Award and 2x Vice-Chairman of the Ford Dealer Automobile Council.
Casey Jones – General Manager
Mr. Jones has worked over 5 years as the Vice President of Operations and then to Chief Technology Officer for Quasar and Lakota Data Center combined where he has been responsible for the oversight of all infrastructure operations that includes network security, performance optimization, infrastructure capability, network architecture and testing, expansion planning, training and independent audits such as SAS70. He develops and tests new products and interfaces with customers and subcontractors on all aspects of operations and network services. Casey manages the operation of all the critical facility subsystems such as the electrical network and power distribution, uninterrupted power supplies, emergency diesel generator, HVAC, FM-200 fire suppression and environmental controls. In addition, Casey specializes in virtualization and storage and designs, implements and maintains Quasar's cloud infrastructure.
Before coming to Quasar Data Center, Casey worked as an IT consultant who operated and designed custom IT systems. He served as the Systems Administrator for an FM radio station in central Texas where he managed operations of the transmission system and secured FCC permits for facility operation. Casey also worked at a design firm in Reno, Nevada where he built an inventory management for automotive dealerships consisting of a robust SQL/ColdFusion database that ran not only the inventory of dealerships across the country but also allowed the use of modular forward facing websites for each of these dealers to have a unique presence on the internet as well as a global inventory management suite.
Prior to working as an IT Specialist, Mr. Jones worked for 4 years as an AT&T contractor in their circuit turn-up division and was quickly moved to an "in-house" tiger team responsible for evaluating network security. While working on the tiger team, Casey was able to assess the security of the corporate infrastructure ranging from their internal network architecture to the social aspect of security at the multiple corporate offices across the country. His penetration testing and ability to circumvent internal network servers enabled AT&T to rapidly deploy countermeasure software and hardware to secure the attack. These offensive attacks against the corporate infrastructure streamlined the deployment process of critical infrastructure components and secured potential breaches before they were exploited, which increased network integrity, kept sensitive company materials secure and saved thousands of system recovery man hours.
Kevin Lambert- VP of Sales & Marketing

Kevin Lambert is the Vice President of Sales and is responsible for revenue growth by creating Direct Sales Campaigns, developing Channel Sales and Key Strategic Partnerships. Kevin has over 15 years of successful Sales and Sales Management experience providing solutions that encompass Data Networks, VOIP, Network Security, Network Performance, End Point Security, Co-location, Managed Services, IT Support Services, Hardware and Software Sales and Hardware Maintenance and Life Cycle Management. He was the President's Club winner for top sales achievement for SAVVIS in 2001, Vericenter in 2005 and SMS in 2009. Prior to joining Quasar, Kevin was a Sales Manager for System Maintenance Services from 2006-2010 and led a team that developed cost effective Hardware Life Cycle Management solutions including hardware/software maintenance, hardware/software sales for Enterprise companies in Houston.
From 2004 through 2007, Kevin was a Regional Sales Specialist for VeriCenter, providing Co-location and IT Managed Services that included Hardware/Software Infrastructure Management, Network Security, Email Security, Firewalls and VOIP. Kevin was instrumental in helping to identify key vertical markets with highly sensitive and demanding support requirements such as PCI and HIPPA. From 1999 through 2004, Kevin was a Sales Manager for Savvis Communications, a leader in providing Private IP Networks, Co-location and IT Managed Services. Kevin led a Houston team and was successful increasing revenue by over 300%.
D. Robert Trembath – VP of Technology Services
As a co-founder of Spectrum 360 Technology Group LLC in 2009, Robert lead that company to be class leader in customer service satisfaction. He has helped us stay true to our goal of keeping a customer-first mentality that ensures long-term client relationships. With 29 years of experience in IT, he has found his calling helping small businesses attain and keep profitability through the effective use of technology.
He founded his first company Internet Development Corporation in 1993 with Ed Sherman, the CEO of FINDIT. This company was recognized nationally by Time Magazine in 1995 for building the 3rd largest Automotive website on the Internet. He also designed and lead the team that built Mazda Motor of America's first website, Mazdausa.com. During the same period his company established dominance by developed websites for more than 335 automotive dealers in 13 states. In 1997, IDC became Auto-by-Tel's first corporate acquisition after receiving more than $20 million in funding from GE Capital. Robert stayed on as President of the newly formed company DealerSites.com and supervised the installation of the server redundancy project for Auto-by-Tel's technology here in Houston, Texas.
Later, as a Technology Consultant and Network Engineer, Robert worked on many projects including kiosk design, brand development, web applications and KVM over IP data-center implementations on 2 continents for Dell. He also helped implement technology solutions for El Paso Energy and Enron.
He later worked on proprietary DNA matching systems as Chief Software Engineer(CSO) at Bacterial BarCodes Inc., a spin-off from Baylor College of Medicine. Using Open Source Technology and a limited budget, he worked with DNA scientists there and very talented students in mathematics from Rice University to build a custom web-based DNA matching engine that could match and classify similarities in DNA on-line using Agilent Technologies hardware. The software interface, database design, and functional concepts were created by Robert and implemented using Linux, Apache, MySQL and PHP (LAMP), as well as a specialized interface with R, an open source statistical and scientific math software solution. He also helped design the server and storage infrastructure solution that included a high-availability stack and complete redundancy for HIPPA and FDA compliance. It was later validated by engineers from Koke Ventures who later provided millions in series B funding based on those validations.
In 2004, Robert was approached by executives in CBeyond Communications and invited to their Top Shelf Partner program.  Robert decided to team up with Root Consulting based in Chicago with offices here in Houston. Within 120 days, he helped secure contracts for both markets. By 2008, Root Consulting had become a Top Shelf Partner for CBeyond Communications in 6 markets. Robert was then promoted to CTO for Root Consulting nationally in 2005. He left the company to start Spectrum 360 Technology Group in September of 2009 which won "New business of the Year" awards from local Chambers of Commerce that year.
In 2018, Spectrum 360 TG merged with Quasar Data Center to expand Quasars IT offering to include on-site services. He now works with Quasar sales, product development, marketing, and is responsible for Quasar's on-line and Social Media presence.