A Challenge to Small Business Owners

A Challenge to Small Business Owners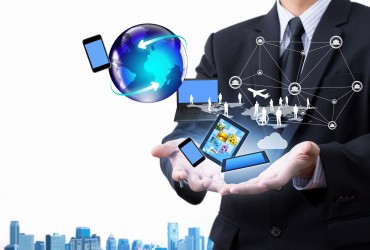 Last week I wrote an article titled "Why are you still buying computers for your office?". It turned a few heads and has generated some questions from readers. I have owned and operated 4 businesses over my career and learned some hard lessons along the way. I wish the technology we have today was around back then; it would have been a game changer. So here is my challenge:
Send me an email with how many employees you have and approximately how much storage you use in your business. I guarantee that I can show you how to save thousands in the first 3 years alone and provide your business with 99.99% up-time with complete Backup and Disaster Recovery for all users. Never buy another server or have to pay an IT company to upgrade your old one. Never buy another computer workstation or upgrade your computer to a new version of Windows or Office. Just a flat per-user rate billed monthly that scales with your business!
I promise this will not be a waste of your time. I am asking for 2 minutes to save you thousands! That's a pretty good time investment.
No pressure. I'm a salaried employee. If you don't agree with what I send you, you will not hear from me again. This is not a sales pitch, it is an education of how Fully Managed Cloud can reduce your downtime, increase productivity, and get rid of the break/fix model most IT companies rely on to survive. We are fully accountable a provide a guaranteed SLA (Service Level Agreement) with 24/7/365 company owned and operated help desk services.
Earlier this year my Managed Servies IT company of 9 years merged with Quasar Data Center. We did this because as we have partnered over the years we realized that an end-to-end solution for small businesses was needed. It is no longer economical for companies to invest in hardware and software, but to pay for those as a monthly service (DaaS) is a cost-effective solution. It's quick to roll-out, is installed on redundant hardware that is located in secured data centers with redundant power and connectivity. Backups and Disaster Recovery are included in the solutions. The lasted Microsoft Operating Systems and Office software is included including Office365. If an owner had to buy all those things separately, pay someone to manage it and support our employees 24/7; they would pay a lot more and still have the inherent weakness of all the things that affect our office workplaces.
I challenge you to spend 2 minutes to save thousands! Can you afford not to? Email me at rtrembath@quasardata.com or message me on Social Media and I will respond the same day! If you want to go further, it's up to you. I will not share this information with any other company or bother you with additional emails.
Have a great week and best of luck in your ventures!