How does Cloud make a difference?

How does Cloud make a difference?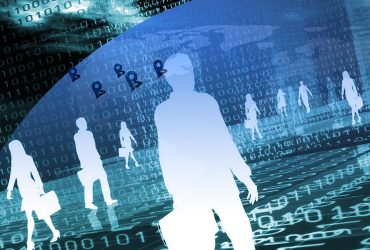 In a recent meeting with a client. he mentioned that he loved my blog, but wanted to offer some advice from a business owner's perspective. I am ALWAYS open to suggestion so I said "Absolutely!".
He continued , "I love you guys and the solution we have. It really gives me peace of mind knowing that our IT just works, that nothing can really prevent me from working anywhere, anytime. You should share a story where Cloud could have made a difference, like you do in your Lunch 'n Learns."
Great advice from a great client. So here is a true story where Cloud would have saved the day!
---
What happened
A few years ago, one of our clients who we managed local IT assets for, had a fire in their building. Nothing big, but enough to force a shutdown of the building. Their office was located in a newer building in the Energy Corridor on the west side of Houston. They were on the fourth floor and a tenant on the second caused a small kitchen fire. The fire never spread past their floor, but the smoke damage was extensive. They were soon notified that the building would be closed until further notice. If you lease space in a multi-tenant building, this could happen to you! Here's was happened next.
All the servers and workstations for the 18 employee company were in the building, smoke damaged and inaccessible. A week later, the situation was unchanged. Employees were put on paid leave and we were tasked with relocating the server to a data center then creating secure access for the employees to work from home. Since the phone system was on-site as well, all calls had to be rerouted to personal mobile devices. We secured co-location on a month-to-month agreement (expensive), remapped VPN access to the data center and restored production within 3 days of an approved plan. They were not allowed back in the building for 6 months. Servers had to be relocated back to the office and reimbursement of cell phone bills for employees were done. The cost was significant. Down time, paid leave for 10 days to all employees and costs of relocating the network and communications added up to over $50,000.
What would have happened if they were Cloud based

If this business was cloud based, both for their servers/desktops and their phone communications, this is what would have happened:
Employees would have gone home and continued working that day. No disruption to field service employees. No disruption in office communications. No downtime.
How is that possible? When your business is Cloud based, your servers, desktops, and phone systems are already in the data center with redundancies for power, climate and connectivity with guaranteed 99.99% uptime. Employees can access their desktops from anywhere on any device. The phone system PBX is cloud based so the phones are automatically redirected to the associated mobile numbers running an app on the phone. Customers have no idea that anything is different. You have the same functionality you had on your phone in the office with no disruptions. This would have cost them no downtime nor out-of-pocket expenses. No impact to productivity other than driving home.
The Bottom Line
Having your business in the Cloud is "Peace of Mind". Insurance that no matter what happens, your business is "Up and Running"!
The funny thing is, its actually less expensive and more economical from a business prospective to be a cloud based business than spending thousands of dollars on IT assets.
What has to happen before you look at Cloud seriously?
Give me 30 minutes on a phone call to tell us about your business, what's important and critical to you. Then we'll show you how simple and cost effective it is to Cloud your business. It's not just economically sound, it "Peace of Mind"!
Lets talk about what you want