IT Risk Management for Small Business – New Threats are Here

IT Risk Management for Small Business – New Threats are Here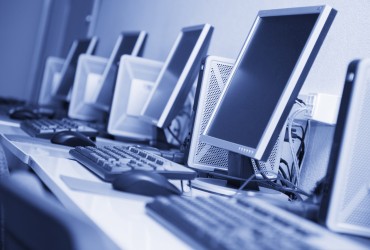 As small business owners, you usually don't have access to high profile CTO, CIO and DBA executives that provide solid direction on technology, and cyber-security. You have to wear those hats yourself or hire someone who has experience in these areas and depend on one to fill the roll of many. Remember the saying; "If you try to do everything great, you will be great at nothing." This is what is happening in IT for small businesses and as a result, Ransomware, lack of proper back/disaster recovery and poor network security is killing businesses.
New Threats that are Difficult to Protect Against
I'm going to tell you about just two of many new threats that most IT companies and Managed Service Providers (MSP) can't protect you against. The threat landscape is evolving and their are only a few options that bulletproof your business from these threats.
A new Rootkit exploit has been discovered that can survive what we call "Being nuked". When we "Nuke" a computer, it is wiped, formatted and a completely new install of Windows is installed and configured. This will usually remedy any infection and was the only way to insure a system that had a persistent infection was "clean". This new Rootkit virus infect the memory of the firmware UEFI chip and can survive being "nuked" reinfecting the system at its core. Most IT companies that contract out "help desk" services or use internal technical staff are not up-to-date on certifications would not know how to identify or remedy this threat. This would lead you into a false sense of security believing the threat was resolved when it wasn't. This kind of virus allows hackers to see all traffic from the infected machines,
Hybrid threats are emerging. Last week ZDnet.com reported on a new threat. A new Virobot malware that works as ransomware, keylogger, and botnet using locally installed Outlook instances to spam other users and spread a copy of itself. These are usually three different kinds of threats and easily identified by currently updated Anti-virus and Anti-malware software. This new hybrid bug knows how to circumvent the protective software and disable it.
How do you protect yourself with current preventative software? You don't. It can't. In my 28 years in this industry, I have never seen a more dangerous time for businesses. Business owners need to take this wake up call and make some serious changes if they do not want to fall victim to these threats. Threats are evolving because hackers are making billions of dollars and getting away with it.
The Real Solution is Cloud but Not Just Any Cloud
Cloud used to be a very expensive Enterprise technology. It's not anymore. Not all cloud solutions are equal or even good fits for small business though. Most IT companies don't own a data center to host these solutions. They sell a solution made by companies like Microsoft and Amazon to be building blocks that are assembled to create a cloud solution. There are many problems with this approach but I will only discuss the major issues here:
Expertise -Most IT companies and MSP's do not posses the knowledge pool to create and properly maintain a cloud solution that is robust and cost effective for small business.
Training – End user training is a mandatory part of a solid cyber-security plan. No IT companies I've spoke to offer this as part of the the overall solution. They believe that just being proactive with PC and Server maintenance is enough. They couldn't be more wrong. Even with layers of protection in place and preventative maintenance, 85% of Ransomware infections are caused by end users being unaware of how to detect phishing schemes and report them.
Business Continuity – If you ask the average tech working for an MSP what the difference is between Disaster Recovery and Business Continuity; they don't know. Disaster Recovery simply stores critical resources from an off-site resource so you can recover from a data loss at a physical location. Business Continuity allows for instant recovery with minimal loss of production time. Disaster Recovery protects your data but not your productivity as a company. You would need true data center experience and talent pools to create and maintain proper Business Continuity; something most MSPs do not possess. Partnering with a data center is not a solution. It is a band aid.
Quasar Complete 360 –  A Solution Designed from the Ground Up for Small Business
In 2010, Quasar Data Center started developing a cloud solution based on hardware and software technology engineered by pioneers in the industry: VMware, NetApp, Citrix and Microsoft. Quasar built a solution that includes everything a business needs from IT to have a bulletproof solution with a guaranteed 99.99% up-time and a financially backed SLA:
Microsoft Server 2016 on Redundant Enterprise storage
Powered by VMware on NetApp appliances
Hosted in a hardened data center with HIPAA and PCI compliance with third party certification.
Business Continuity to our Dallas data center for minimal downtime
Includes Office365 Email solutions for every employee
Includes Microsoft Office 2016 for every employee
Includes all desktop licensing and Desktop as a Service (DaaS) for every employee
Includes a Cloud-Connect device (Thin Client) for every employee
Entire environment including desktops are snapshot every hour and synced to our Dallas data center. If something gets infected or lost, simply call support and they will recover the desktop in minutes and restore your data. That simple.
WatchGuard Managed Firewall – a good cyber security defense strategy is continuous, 24/7 monitoring and real time response if a threat is detected.
Includes local certified 24/7/365 support and on-site services as needed.
You no longer need to buy servers, workstations, Windows 10 Pro and Office software, backup and disaster recovery solutions, or contract with slow to respond IT companies that will nickel and dime you to death for extras not included in your contract. You get one price per user that scales with your business needs and growth monthly. Nothing more. It includes everything. This is "IT in a Box"!
In need of a tech refresh, don't buy computers and servers. Save you money for growing your business as our solution includes the hardware to connect to your new desktop securely. I have a laptop that rarely leaves my case. I use my iPad Pro to access and work from anywhere. It is truly a solution you can access from anywhere, with any device, anytime. If you are about to spend any amount of money purchasing hardware or software, ask for an hour of our time, it's free, and we'll show you how to save thousands and use that money for other things you need for your business.
Everyone knows that IT is a cost in business. It's about getting the most bang for your buck. If I can show you how to spend the same money or less to make your IT bulletproof while getting guaranteed up-time and certified 24/7 local support; then I brought you a better solution value wise. I also saved you from the upgrade every few years cycle as you are never charged to get on the latest versions of software. Best part is that because we are a service, we are 100% tax deductible. That's something good for the partners and owners. Is it worth the risk to ignore this? Let's talk!