Quasar Data Center Proudly Sponsors AVDA

Quasar Data Center Proudly Sponsors AVDA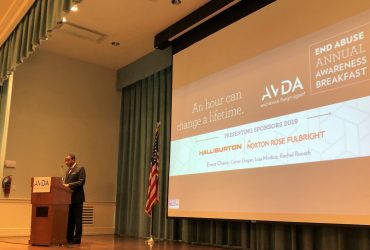 For more than 5 years, Quasar Data Center has been a proud sponsor of AVDA and the work they do in our community to assist abuse victims of domestic violence. They held their annual breakfast this morning to tell us about their progress this last year.
It was exciting and informative to hear about all the services and support that AVDA provides to individuals and families dealing with domestic violence. They have many programs that provide free legal services to abuse victims, as well as counseling to help them deal with the emotional toll it takes on spouses and children. They also provide relationship development classes that help educate families to develop healthy relationships.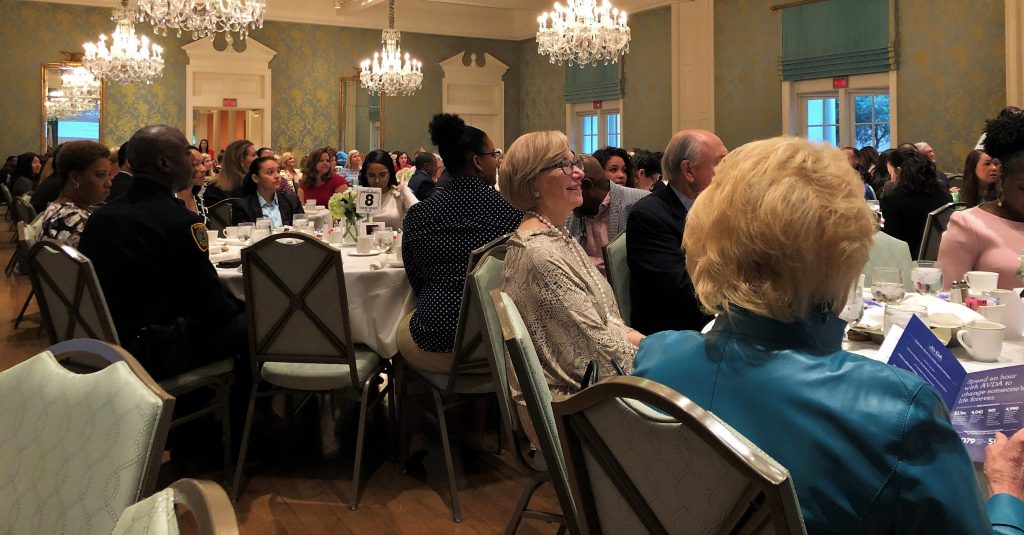 We heard from a few board members of AVDA about their on-going assistance programs, as well as clinical experts who spoke about the ongoing effects and causes of domestic violence.
A former client who needed assistance 6 years ago was there to tell his unique story about how AVDA helped him. He now assists in helping mentor kids as a baseball coach and helps with the baseball programs for kids sponsored by our Houston AstrosQWe are proud to sponsor this great organization again and hope you can reach out and help them as well. Its a great cause where $.84 of every $1.00 donated goes back to help these individuals in need. Attending on behalf of Quasar Data Center were Kevin Lambert, Jim Rogers and Robert Trembath.