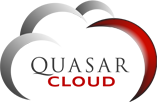 Quasar is a cloud provider and carrier neutral data center facility
with a Tier I POP.
In addition to Quasar's cloud, the data center provides conditioned power, locked cabinets, connectivity, thermal conditioning, secure facility, humidity control, server monitoring, troubleshooting services and more for co-location and hosting customers.  We have dual underground power grids, backup generators, primary and backup thermal systems, dedicated off-site business continuity sites, and redundant infrastructure that make it a Tier III capable facility per the Uptime Institute criteria.  Quasar provides connectivity to our clients through carriers such as Alpheus Communications, AT&T, NTT, Cogent, XO, Century Link, Grande, Abovenet, Phonoscope, Level 3, Verizon Business, Comcast, TW Telecom, Windstream and others.
The building was originally established in 1983 as a communications carrier hotel by AT&T and Verizon offering disaster recovery assistance to businesses in the Gulf Coast area.   Today, 29 years later, Quasar has proven itself as a reliable, hardened data center that can withstand any natural disaster.  Quasar has never lost power or had to operate from backup generators.  Disruptive events, such as natural disasters and loss of power, are mitigated through building and infrastructure design.  Quasar has dual, underground, CenterPoint Energy power grids that supply 13.7 megawatts to the building and two backup generators- the primary generator is mounted 6 feet above street level with a secondary generator mounted on the roof.  The building windows are rated for winds over 250 mph, and the demising walls are built from floor to ceiling.  Quasar is on the same CenterPoint Energy power grid as the Federal Reserve System and the Federal Corrections Department, which are top priorities for CenterPoint.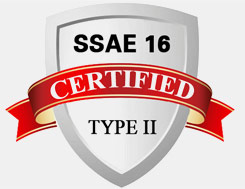 Facility Certification – SSAE16 Type II Facility
Tier III Capable Facility – Per TIA 942-2 data center standard
Service – 24/7 Operation and technical support
Cloud Services – Private cloud provider
Expertise – Certified Microsoft, Linus, Solaris, Citrix, VMware, and Checkpoint technicians
Tier 1 Point of Presence (POP) – Carrier neutral connectivity, over 40 different providers
Network Redundancy – Dual core network switches
Thermal Redundancy – Primary and backup thermal systems
Power Redundancy – Dual underground power grids, 13.7 megawatts to the building
Power Reliability – Quasar is on the same CenterPoint Energy power grid as the Federal Reserve System and the Federal Corrections Department– top priorities for CenterPoint
Emergency diesel generator backups