TEXAS DIR CLOUD SERVICES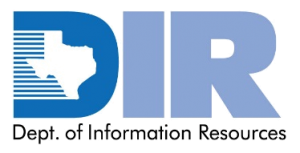 Quasar Data Center Cloud Services Contract Number:
SERVICES OFFERED: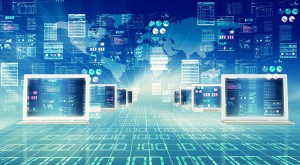 The Quasar Cloud liberates computer users from the conventional data center-related resource constraints, by delivering high-speed secure computing, applications, storage, backup and services via almost any Internet accessible device. Quasar's Cloud includes the latest Microsoft Office security and support demanded by today's competitive and sophisticated business community as a manageable monthly operating expense in lieu of a significant capital investment. The Quasar Cloud establishes a new benchmark in network management Service Level Agreements (SLA) with 24/7 customer support.
For Quotes or to contact Quasar Data Center:
Quasar Data Center
1001 Texas Street
Suite # 310
Houston, TX 77002
sales@quasardata.com
713-936-0591 Option 2
www.quasardata.com
Click here to schedule a FREE Cloud Network Assessment
The process used to obtain the assessment data is Quasar's Customer Information and Technical Environment Survey (CITES). The CITES survey includes assessment of the following:
Network Infrastructure – Assessment of the current network infrastructure, including all data switches, hubs, routers, appliances, wiring within the facilities, and cabling between the facilities.
Telecommunication Infrastructure – Assessment of the current telecommunications infrastructure, including all data switches, controllers and phone devices
Mobility –Assessment of hand-held cell phone devices, and the use of tablets, wi-fi/broadband.
Servers and Server-Based Applications – Assessment of the current servers being utilized, including virtual servers, domain servers, e-mail servers, storage servers and application servers.
Storage and Backups – Assessment of the current use of storage, tape back-up and off-site storage strategies.
Network and Data Security – Assess the level of network protection and data security both physical and virtual.
Software – Assess the full list of enterprise software applications and develop recommendations in regards to migration or upgrades to newer operating systems or applications suites or the adoption and implementation of low-cost or free open-source software applications.
Policies and Procedures – Assess the current policies and procedures by checking for compliance and against industry standards and benchmarks.
Document Management – Assess the document management and retrieval capabilities.
Configuration and Change Management – Assess the level of configuration control and change management for the network, policies and procedures and documentation management.
Email and Message Archiving – Assess the utilization of the e-mail system and the method used to archive messages
Business Continuity and Disaster Recovery – Assess the business continuity strategy and disaster recovery plan.
The assessment process enables Quasar to determine the current position of the IT organization, business application systems, technical infrastructure, services and level of services provided, current staffing and budgetary levels, specific challenges, emerging issues and potential approaches.
Assessment results will be categorized in a logical and systematic fashion and incorporated into a formal set of recommendations in a final report and/or presentation. The recommendations would also include the potential benefits of new or emerging technologies and if the customer desired, a strategic plan that would contain an implementation strategy and timeline along with realistic initial and on-going cost estimates.