CLOUD APPLICATIONS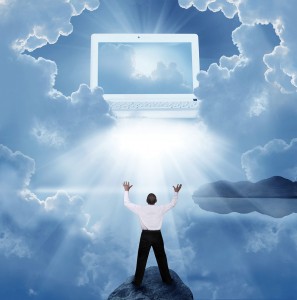 Quasar will customize application solutions to meet the different customer requirements while applying the same fundamental systems engineering, procedures and processes that have been established and proven to work. Quasar Data Center operates a heterogeneous mixture of hardware and software on a daily basis for its multitude of customers, which includes Intel/AMD and Oracle servers, EMC, Hitachi and NetApp storage, Oracle Tape Libraries, Microsoft Windows, Solaris and Red Hat Linux operating systems just to name a few.
The Quasar Cloud operates multiple applications and the latest Microsoft Office products demanded by today's competitive and sophisticated business community is a manageable monthly operating expense in lieu of a significant capital investment.
Windows 8 – Personal computer operating system
Microsoft Exchange – Email server, calendaring software and contact manager
Microsoft SQL Server – Relational database management system (RDBMS)
Microsoft Office 365 – A subscription plan that includes access to Office applications plus other productivity services that are enabled over the Internet (cloud services), such as Lync web conferencing and Exchange Online hosted email for business, and additional online storage
Sharepoint – A platform used to create websites and a secure place to store, organize, share, and access information from almost any device
Quickbooks – A set of software solutions designed to manage payroll, inventory, sales and other needs of a small business
Microsoft Dynamics GP – A mid-market business accounting software or ERP Software package
Microsoft Enterprise – A set of tools and programming libraries for the Microsoft .NET Framework. It provides APIs to facilitate proven practices in core areas of programming including data access, logging, exception handling and others.
Microsoft System Center – System management product from Microsoft targeting Windows systems for small and medium size businesses. The product allows monitoring and alert resolution of server and client computers, applications, hardware, and network devices
Adobe – Application software used to view, create, manipulate, print and manage files in Portable Document Format (.pdf)
Blackboard – Web-based learning management system (LMS) designed to support fully online courses or provide a space for face-to-face course supplementation
Moodle – Moodle is a learning platform designed to provide educators, administrators and learners with a single robust, secure and integrated system to create personalized learning environments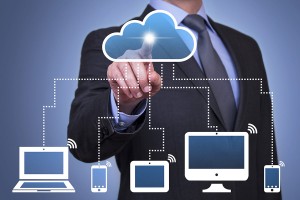 Quasar's Cloud Computing solution provides customers the ability to utilize many virtual private servers and desktop solutions (Remote Desktop, Virtual Desktop, Graphic Processing Units) with the performance, stability & scalability needed to meet their virtualization requirements. Quasar's cloud solution has high availability and security, a multi-path 10Gbps fibre channel storage fabric, workload balancing that ensures optimum performance, available 3D accelerated desktops, and tiered storage options. Quasar's cloud platform is highly customizable with multiple devices, applications and operating systems. This capability gives the end user virtually complete control of the resources they are provided. This greatly expands the end user experience when dealing with virtual environments.
Customizable Cloud Solutions:
Window and Linux Operating Systems
Integrates both PC & Mac Users
Provide Virtualized Applications
Data Storage and Backups
PDA & Smart Phones Users
iPhone and iPad Users
File & Print Services
Virus Protection
Firewall Service