Managed Services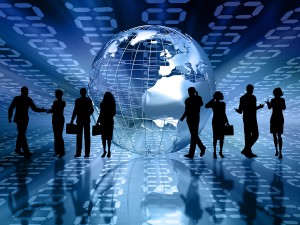 Quasar Data Center provides customers one-stop shopping for colocation, cloud, high performance computing, business continuity, data storage and support needs.

The Managed Services product line includes:
1  Cloud environment management;
2  General services such as on-site, help desk, training and network security;
3  Network connectivity services;
4  Server Monitoring to assess system performance and provide periodic operating system updates.

Cloud Environment Management:
Hypervisor support includes general maintenance and break fix support:

General Hypervisor Maintenance includes: patching, driver updates, configuration management, management of workload resources, distribution of resources as needed, and ensuring high availability.
Break Fix Hypervisor Support includes: troubleshooting and remediating any issues related to the hypervisor, coordination directly with hypervisor vendor support to facilitate any further issue resolutions if needed.

Storage support includes general maintenance, break fix support and reporting:

General Storage Maintenance includes: software updates, storage provisioning, storage efficiency, and snapshot schedules.
Break Fix Storage Support includes: process drive failures and facilitation of replacement, troubleshooting and remediation of any issues related to storage appliance(s), coordination directly with the storage vendor support to facilitate any further issue resolution if needed.
Reporting Support: storage consumption, snapshot consumption, per protocol IO performance and latency by protocol.
General Services:
Remote hands and on-site service
Remote reboot capability
Network Security, Firewall Service
Website Development and Search Engine Optimization (SEO)
Network Connectivity Services:
Tier I POP – Multiple, carrier neutral bandwidth providers
"Peered" bandwidth for greater redundancy and expeditious routing
Cross Connection: Copper Ethernet handoff, Fiber (Multi and Single – mode)
Server Monitoring:
CPU Thresholds
Disk Activity
Server "active"
Port Traffic
Server Temp (if server has temp. diode support)
Expanded Services – ISM +OS Updates (per server)
In addition to the Managed Services, Quasar Data Center provides network engineering and network consulting services designed to increase productivity and lower operating costs.
Networking Areas of Expertise
Disaster Recovery and Business Continuity
Network Monitoring, Management and Security
VPN Design, Configuration & Implementation
Server Installation, Cabling & Switch Infrastructure
Broadband Installation and Management
Information Technology Project Management
Telecommunications (Voice over IP, WiFi, WiMAX)
Wireless LAN/WAN, Video/Voice over SIP
Remote Server and Desktop Support
Domain Registration and SSL Certificates
Quickbooks Hosting
Android and iOS Support for phones and tablets