Quasar Continuity – The Business Continuity Solution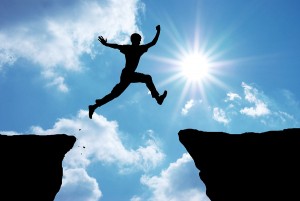 Can your business survive the losses per day that you would face if you were not capable of making a quick recovery from loss of your computer network? Being able to restore and recover important business data after a disaster is no longer enough. Quasar's answer to not only ensuring that your data is restored to its former state, but restored quickly, with little to no downtime or interruption to your business.
Quasar's Continuity will keep your company up and running through interruptions of any kind: power failures, IT system crashes, natural disasters, planned maintenance, facility moves, cyber-attacks or sabotage and more. In addition, Quasar's business continuity solution will help lower your premiums on business liability and loss insurance policy. Quasar will work with your organization to implement a robust and cost-effective business and disaster prevention program for your computer network.
No lost business
Lower business liability insurance cost
Protection of shareholder value
Vital records are maintained and protected
Protection of business knowledge assets
Preservation of markets by ensuring continuity of supply
Improved security and avoidance of liability actions
Quasar's Continuity enables you to deliver Recovery Time Objectives (RTO) that meet or exceed the acceptable Recovery Point Objective (RPO) levels of your business continuity plan. Quasar uses a local device combined with offsite cloud storage to offer a level of redundancy that gives you peace of mind and gets you up and running virtually, in just seconds. And there's a solution for every size business from small office to large enterprise.
Instant virtualization, screenshot backup verification, and file level recovery make it easy to recover everything from a single message or document to entire document folders, mailboxes or servers. Incremental backups occur on the local device as frequently as every five minutes and are continuously sent to our secondary data center in Dallas to ensure your backup remains up-to-date.
Connect with us today to learn more…