Updated! New Cloud Webinar Series

Updated! New Cloud Webinar Series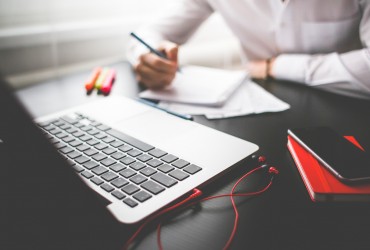 Much has happened in my career in the last year. As a business owner at the time, I gave some very serious thought as to where my industry was heading, and how it affects my clients. How do I best serve them? How do we benefit by helping them?
My company had spent a decade providing Managed IT services to help our clients grow their businesses with flat-fee services and enterprise-level support. As cloud emerged I recognized some great benefits to our clints, but still found it to cost prohibited.
Here we are years later, and it is now the promised land for the SMB market. It is more secure that most office networks, provides built-in disaster recovery, and protects corporate data from physical hardware failures as well as hazards in their own physical environments, including natural disasters.
We now have products that utilizes the latest technologies, such as SAN-to-SAN site replication for business continuity, cloud-powered desktops that are fully redundant and protected, solid-state thin clients using the Raspberry OS for zero-maintenance desktops, and a secure business network accessible from any device, anywhere, anytime.
The old model of providing IT services is a dinosaur waiting for extinction. I can no longer justify the expense of buying servers and desktops to any client over a cloud based environment. We live in a different world of constant cyber threats, hackers for fame and/or profit that cause chaos in corporate networks, and the secure protection and retention needs for data storage. Why risk any of it outside of a secure cloud environment if you don't have to? Cost is no longer an issue. Cloud is more cost effective than doing it yourself and includes the desktop support that you usually pay extra for.
I will be hosting a professional series of webinars for business owners, CFO's, CEO's and Financial Mangers who are really looking to serious answers to taming their IT expenses and adapting a model that will scale with their business.
Webinars are every Wednesday at 2:30pm. These will be interactive so during the presentation, we will ask you about individual needs to help you understand get constructive feedback on how cloud-based solutions can benefit your business. I will be presenting around a targeted topic each time, but I don't host one-way presentations, or put you to sleep with slides. It's more of  an on-line meeting to present information, discuss your questions, and give you information that can help your business.
To register, just let me know you'll be attending by registering below. The information on how to join the webinar will be emailed to you. See you there!