Tired of being the "IT" Person for your Office?

Tired of being the "IT" Person for your Office?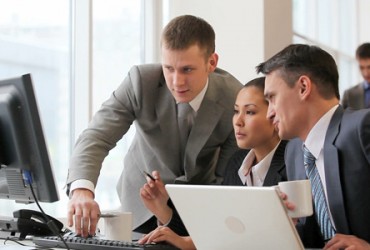 If you own or manage a company with about 5-25 employees, then you probably have assumed the unwanted position of "IT" person for the company. Really not what you want to do, or was hired to do. It somehow just becomes your problem because you know a little about it. It's a distraction from your real responsibilities and usually provides constant disruption to you work flow. How'd you like to get rid of that annoyance and look like a hero doing it?
As a business grows from a few people to 10 or more, it transforms and real IT needs become a glaring issue. In my 27 years of supporting businesses, I have been exposed to lots of technology from several industries that affect productivity in the work place. IT has also transformed from a break/fix platform, to managed services, and now managed cloud services.
The old IT model is all about making income from things that break in your company's IT and being paid to fix them. Worked at first, but not a good model for a business owner paying the bill. Ever received a bill for fixing a virus/malware/ransomware issue only to realize you could have purchased a new machine for less?  Many of you have and can relate to this.
Then came Managed Services. A much better model for business owners as many companies, like ours, gave you a flat fee and were now accountable to make sure things ran well for your business. Now the IT Service Provider was accountable or it failed to make a profit. Better model for you , but your still in the business of buying hardware, servers, software, user licenses (CALs) and upgrading those every few years. Not good for the business owner.
Now we have fully managed Cloud services. This is where your entire core operations and desktops are located in the data center at a fixed monthly expense. It includes your Microsoft exchange-based email, Desktops and Office 2016 licenses, Server, Server OS, and CALs. The entire environment is included without buying hardware or software. It's billed monthly and can scale with your business as it changes without overspending on resources. It also allows you to convert these expenses from CapEx to OpEx to optimize your tax benefits. This gets you out of the hardware, software and IT business for good. Great for business owners. It truly allows your IT expenses to grow and shrink with your business on a month-to-month basis.
The best benefit of a fully managed Cloud solution is that data backup and business continuity are built-in to the solution and not extra expense. Your business can truly operate anywhere on any device, anytime, with guaranteed up-time of 99.99%
For more information, you can contact me directly at: rtrembath@quasardata.com.